ACROSS SINGAPOREService Locations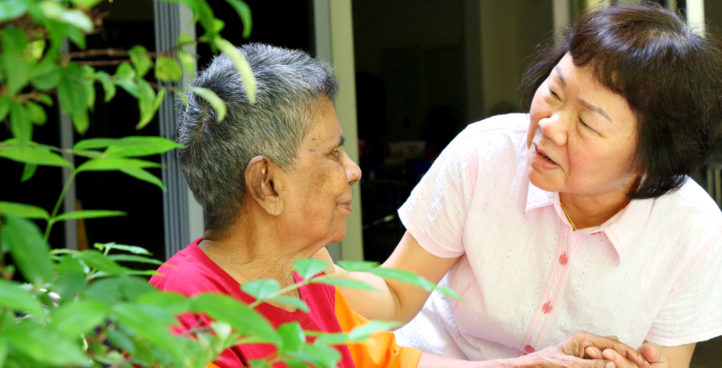 Sunlove Psychiatric & Dementia Residential Home
A long-term residential care to persons who are either destitute or whose caregivers are unavailable or incapable of caring for them. The Home offers rehabilitative services such as psychotherapy, occupational therapy, physiotherapy and medical treatment to support clients in their re-integration back to their homes and community.
Address: 70 Buangkok View, Singapore 534190
Tel: +65 6386 9312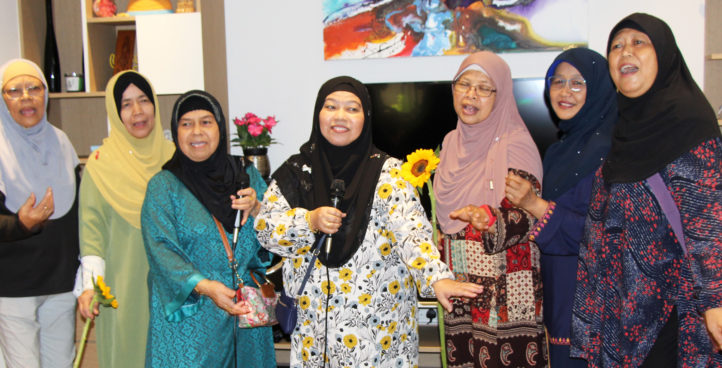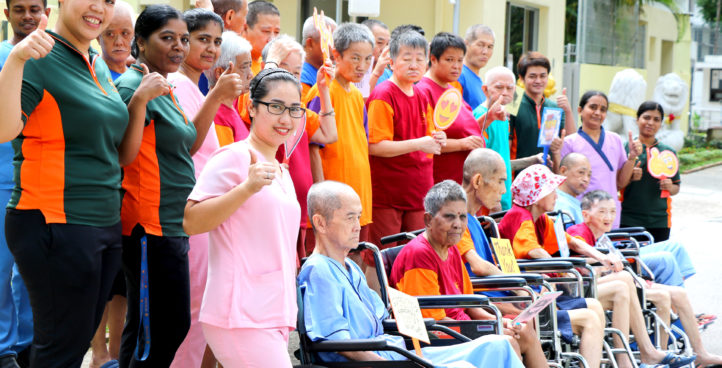 Sunlove Home @ Silra Psychiatric & Demåentia Residential Care
Nursing Care & Medical Treatment
Address: 71 Buangkok View, Singapore 534189
Tel: +65 6387 7639 / +65 6387 7150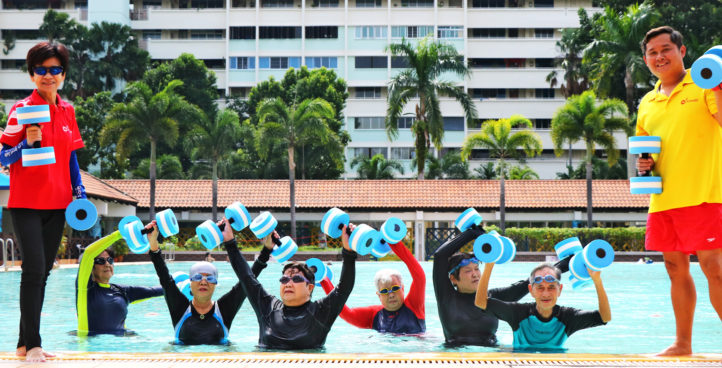 Sunlove Dementia Daycare Centre
Dementia Day care Centre (DDC) is for those who have mild to severe dementia.
Address: 70 Buangkok View, Singapore 534190
Tel: +65 6386 9312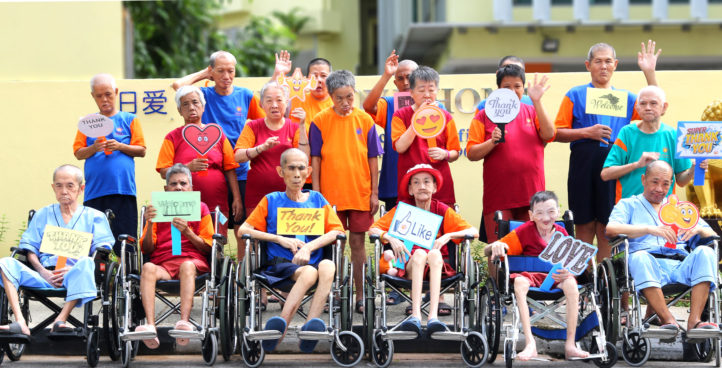 Sunlove Ang Mo Kio Rehab Center
Our active and maintenance rehabilitation programmes include physiotherapy and occupational therapy, dementia day care, nursing care, respite care and wellness programmes. Transportation can be arranged. Benefits elderly suffering from physical disabilities as a result of stroke, falls or accidents as well as the frail and lonely who have no one to look after them during working hours.
Address: Blk 561 Ang Mo Kio Ave 10, Singapore 560561
Tel: +65 6456 3364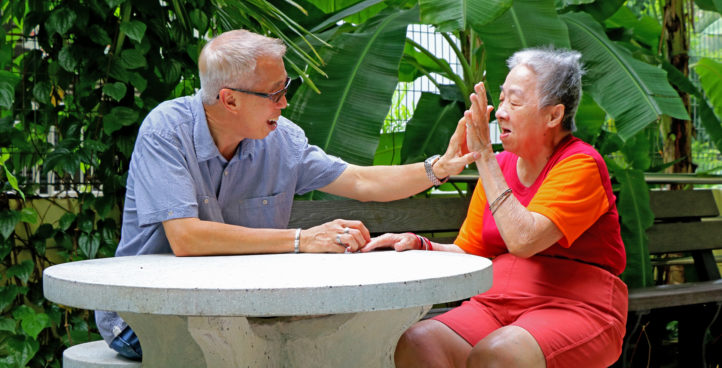 Home Medical / Home Nursing & Home Therapy
Home Medical/Nursing for uncomplicated acute or subacute medical problems, monitoring and nursing procedures e.g. wound care, care of enteric tubes, tracheostomies, enterostomies, urinary catheters, etc. Home therapy for those who cannot go to community based because of medical or functional status. Rehabilitation includes strength, balance and mobility training, ADLs and IADL such as swallowing functions.
Address: Sunlove HQ @ 70 Buangkok View, Singapore 534190
Tel: +65 6386 9312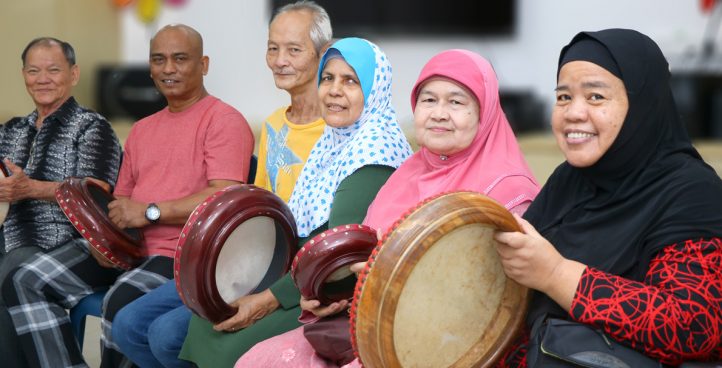 Care Close to Home (C2H) @ Marsiling SAC & Chai Chee SAC
Our programme provide personal care task and activities of daily living. We can provide oral, nasogastric tube or percutaneous endoscopic tube feeding, bathing or assisted bathing, changing of clothes, continence aids, toileting, etc. We can assist in light housekeeping and laundry, assistance in medication and run simple errands such as grocery shopping. C2H team also provides simple maintenance exercises and various mind stimulating activities.
Address: Marsiling SAC @ Blk 3 Marsiling Road # 01-5137 Singapore 730003/ Chai Chee SAC @ Blk 31 Chai Chee Avenue # 01-150 Singapore 461031
Tel: +65 6367 0053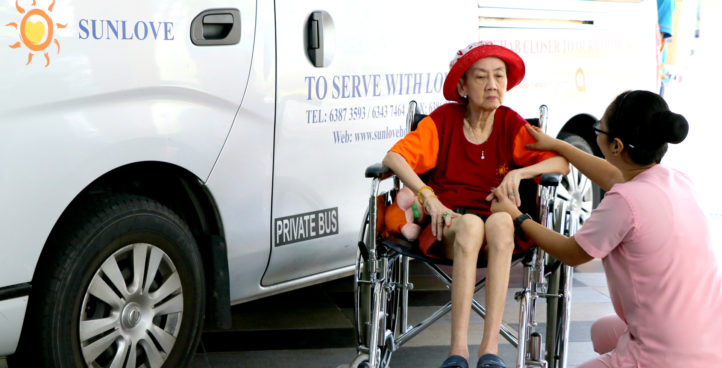 Sunlove Home Help Service at Ang Mo Kio and Chai Chee
Sunlove Home Help Service was established in 1997 serving Ang Mo Kio, Hougang, Sengkang and Punggol regions and a smaller region in Chai Chee. Home Help Service is for the homebound elderly. Our Meals on Wheels (MOW) deliver meals to individuals at home who are unable prepare their own meals. We also provide Medical escort/ transport (MET) for eligible clients to and fro their flats to hospitals for their follow-up medical appointments. Due to limited resources in the MET service, available booking slots are on a first come, first served basis.
Address: Blk 561 Ang Mo Kio Ave 10, Singapore 560561/ Chai Chee SAC @ Blk 31 Chai Chee Avenue # 01-150 Singapore 461031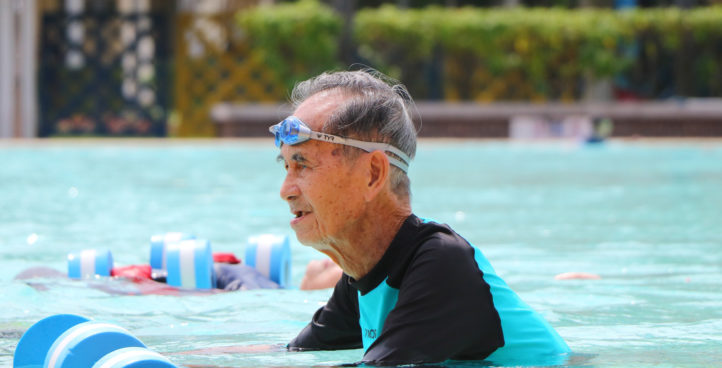 Sunlove South East-home Help Services
Accessible and affordable services to assist the frail and home-bound elderly.
Launched in 1997
Number of beneficiaries: 500
Services Provided:
Meals on Wheels, Home Maintenance, Personal Hygiene, Laundry Services and Escort Services.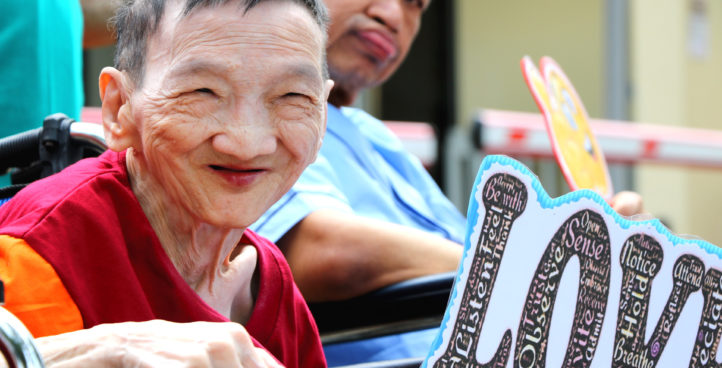 Eldercare Centre at Hougang
Collaborating with Hougang CCC to provide programmes and activities for seniors aged 50 & above, Sunlove offers periodic free medical clinic, rehab services, yoga & swimming sessions help seniors to be pro-active in their old age. The centre gives out monthly food rations to both needy seniors and families as a way out of helping them cope their financial burden.
Address: Blk 1, Hougang Ave 3 #01-1306, Singapore 530001
Tel: +65 6280 4636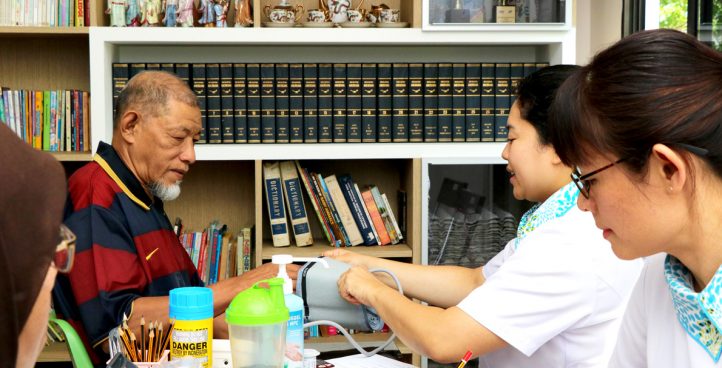 Sunlove Senior Activity Centre – (Marsiling, Chai Chee, Golden Saffron Woodlands, Whampoa Dew, Depot Heights)
Our centres carry out monitoring services of vulnerable seniors living in our community who have no family support or are from low income families. Our SAC teams also recruit volunteers to befriend elderly and we monitor the well-being of our clients and conduct regular home visits to vulnerable seniors. Our services include healthcare services – our doctor and nurse make scheduled visits to our SACs,  we provide wellness activities, social care and support services such as reading and explaining letters and general mail information and referral assistance.
Address: Blk 3 Marsing Road, Singapore 730003; Blk 31, #01-150 Chai Chee Ave, Singapore 461031; Blk 764B Woodlands Circle #01-208, Singapore 732764; Blk 78, Lorong Limau #01-79, Singapore 320078
Tel: +65 6367 6615 / +65 6876 4636 / +65 6462 2032 / +65 6925 6370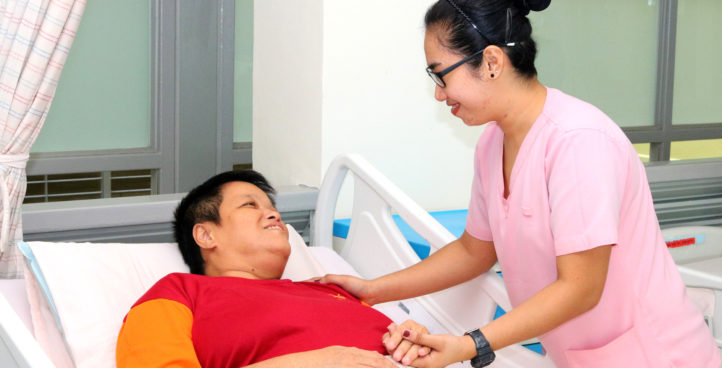 Sunlove Community Outreach Programme for Elderly COPE Eunos
COPE enhance the physical, social and emotional well-being of elderly residents in the South East District. We provide social support to the needy elderly and promote active ageing among the seniors.
Address: Wisma Geylang Serai 1 Engku Aman Turn #03-02 Singapore 408528
Tel: +65 6432 1300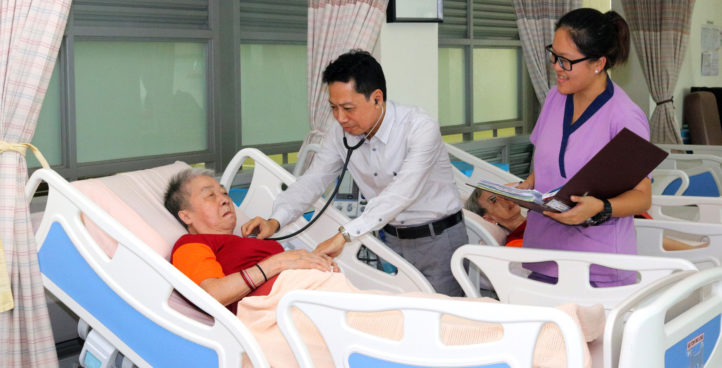 Sunlove Student Care Center @ Bukith Merah
First stop center for residnts to obtain information on social services, interact form mutual help group.
Social activities and programmes that promote inter-generational bonding:

Targeted Clients – young and old
Approximate no. of clients:
Address: Blk 125, #01-386 Bukit Merah View, Singapore 151125
Tel: +65 6275 1302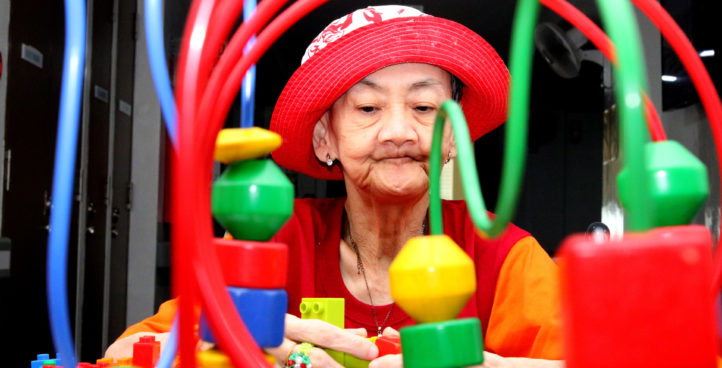 Training Course For Maid & Caregivers
Provide caregivers with grant to attend training to equip them with relevant knowledge and skills to care for the physical and phycho- emotional well-being of their dependents. Sunlove also conduct similar courses for maids.
Address: Sunlove HQ @ 70 Buangkok View Singapore 534190
Tel: +65 6386 9312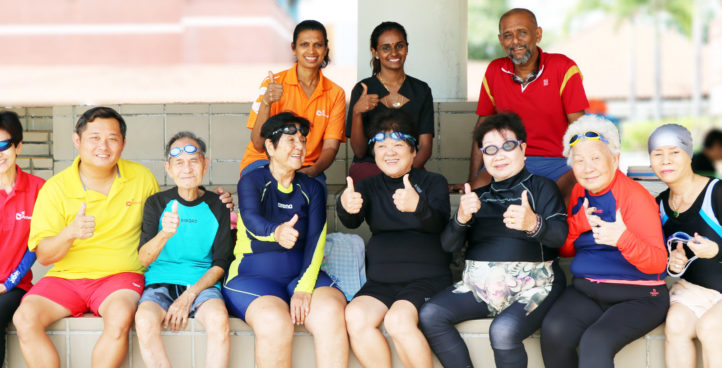 Neighbourhood Free Mobile Clinic Services
Mobile clinics are customized vehicles that travel to various parts of Singapore to provide healthcare services.
Address: Sunlove HQ @ 70 Buangkok View Singapore 534190
Tel: +65 6386 9312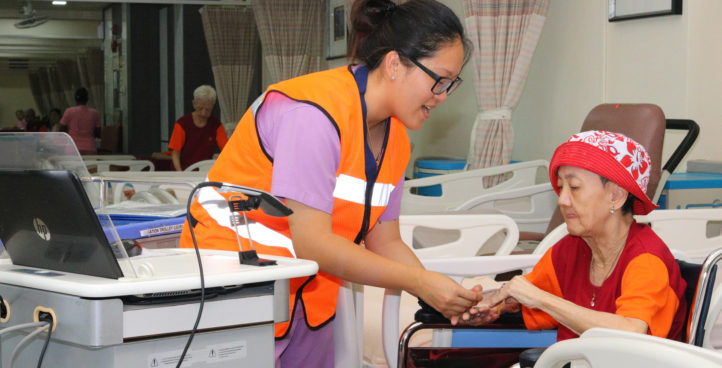 Basic Health & Medical Screening for Elderly
A programme to screen for diabetes, hypertension and high blood cholesterol level in people 55 years and above.
Address: Sunlove HQ @ 70 Buangkok View Singapore 534190
Tel: +65 6386 9312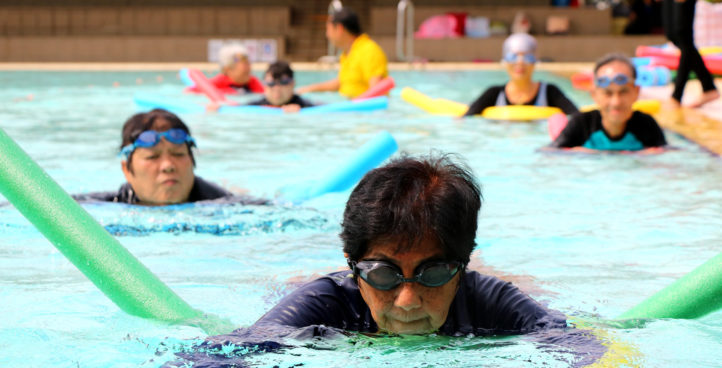 Counselling Services
pending Information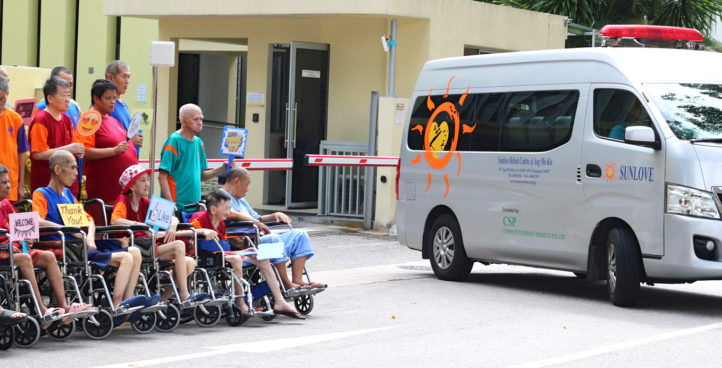 Depot Heights
SAC teams and volunteers befriend elderly, monitor the well-being of, and conduct regular home visits of vulnerable seniors. Services include scheduled doctor and nurse visits, wellness activities, social activities and support services such information and referral assistance.
Address: Blk 102A Depot Road #01-659 Singapore
Tel: +65 6252 0018